Saturday, October 16, 2010
Wednesday, October 13, 2010
Just got a new "do"
Finally my hair is growing
but the crown is almost bald.
The hummingbirds are gone until sometime
in April.
The air is cool, the leaves crisp &
great weather for walks through the Singing
Woods. I will take pix of the changing of the leaves.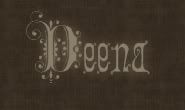 Posted by SweetAnnee at 9:42 AM 9 Lovers of Nature said~  

Links to this post